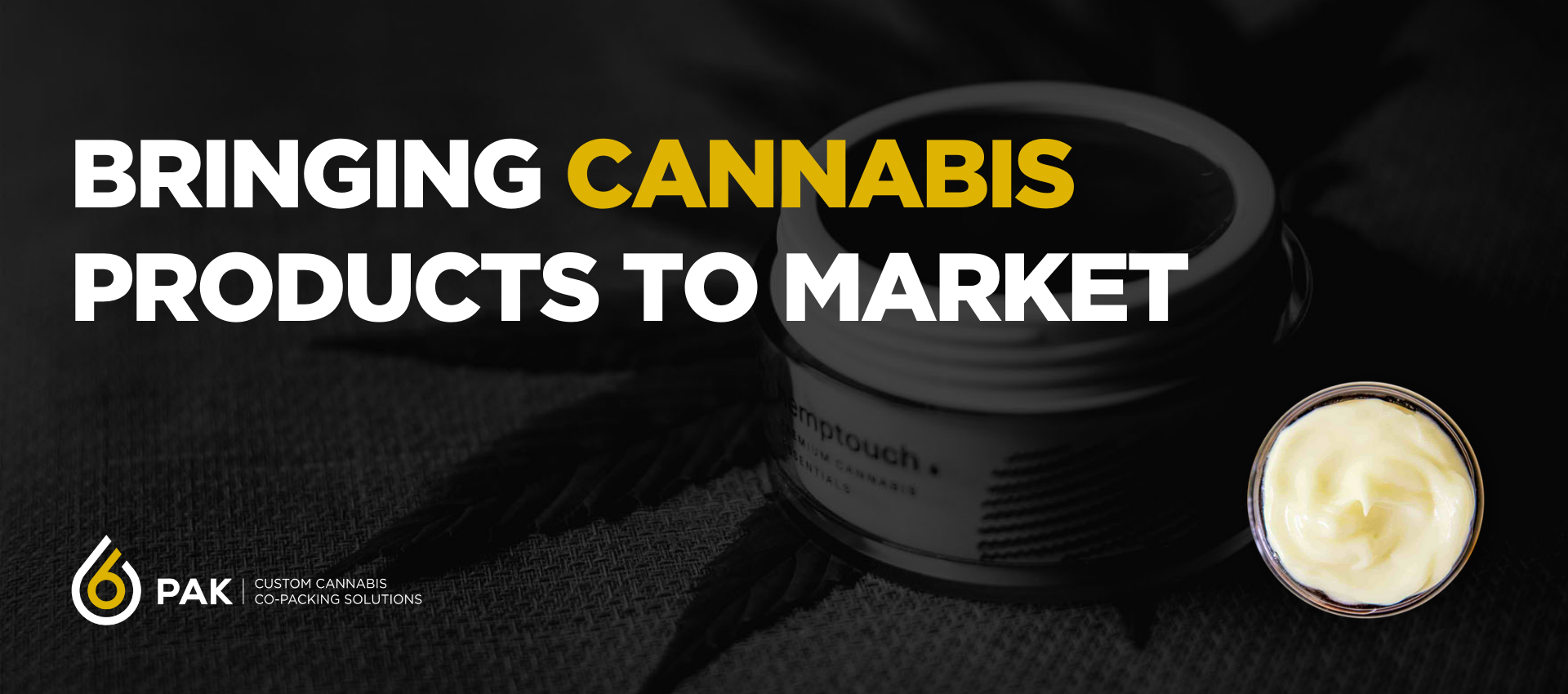 Retail cannabis stores are now able to bring their own cannabis products to market, and 6Pak solutions can help every step of the way. 6Pak's Trilateral Partnership is the keystone for any retail cannabis store seeking to bring their own unique formulation and brand to the cannabis market.
Retail Cannabis Stores Self-Branded Products Cannabis Brands
With the latest Cannabis Act regulatory updates, cannabis products are not limited to being developed by licensed producers. Retail stores are able to go through the same regulatory process to formulate, fill, package, and distribute their products to their clientele. Whereas before, partnerships had to be made piecemeal between firms, 6Pak Solutions helps not only prepare your product for the market but also make the connections where they count. This allows cannabis retailers to narrow their focus and prepare products that better cater to their direct consumer segments and price tiers specific to their clientele's product demand. Getting cannabis products into the market is a matter of managing regulatory hurdles first.
Navigating the Cannabis Act Regulations
From concept to consumer, every cannabis product must focus on compliance first in order to enter the cannabis market successfully. Our Trilateral Partnership helps to connect the dots. Our partners at the NaturalSci Regulatory team help create a comprehensive plan to ensure licensing and compliance as products enter the market. Once the NNCP (Notice of New Cannabis Product) application is submitted, there is a 60-day wait period before the product can be officially sold in stores, and there are a number of preparation measures in the meantime.
Extracting and crafting formulations requires careful quality assurance and standardization. Our partners at Hempsana can help retail stores ensure their manufacturing of products is consistent and strictly quality controlled and tested. The Hempsana team uses an advanced process for the extraction and manufacturing of cannabis oils and derivatives. This ensures every product is safe and meets not only quality standards, but also allows for retail stores to formulate products based on consumer demand. By combining deep science knowledge with industry expertise, your formulation, extraction, and manufacturing are streamlined and standardized to meet your specific needs.
Co-packing and Cannabis Market Distribution
With 6Pak Solutions, the final step of getting quality cannabis products to market is simplified for retail stores. Once the licensing and extraction is completed, filling and packaging products to meet the regulatory standards is the next step before getting your products on the shelf. Learn more about 6Pak Solutions service packages.
6Pak will take your formulations and fill and package them to market standards, sending them back to your store. Retail stores are no longer confined to distributing products formulated and crafted by other companies and brands and can bring their own products to market with the 6Pak solutions trilateral agreement.
Are you ready to bring your cannabis products to market? Contact 6Pak today to get started.