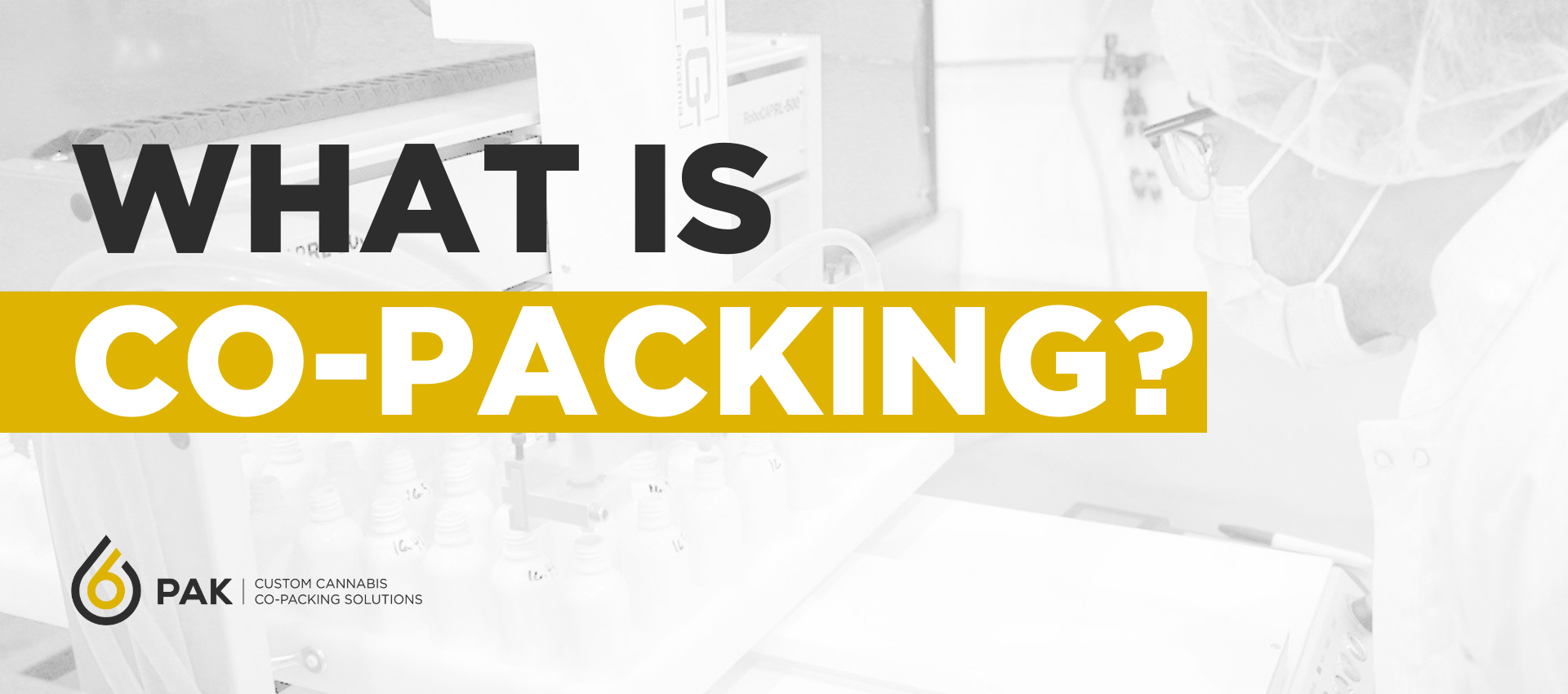 With co-packing solutions, cannabis companies don't have to manage and maintain every part of the cannabis supply chain. 6Pak Solutions offers three co-packing packages in-house and with our partners that let cannabis brands and operators focus on their core value – their cannabis products and formulations – while leaving filling, packaging, and distribution to us.
6Pak Solutions for the Cannabis Industry
6Pak Solutions offers flexible contract packaging solutions, strategically partnering and operating out of licensed facilities, where we can help emerging brands and licensed producers join and succeed in the Canadian cannabis market. Cannabis brands, licensed producers, and processors can connect with 6Pak to help manage the filling, capping, labeling, and distribution of products in the adult-use cannabis industry. 6Pak Solutions' team has expertise in the fields of production, refinement, manufacturing, filling equipment, and regulatory and compliance, which allows for the team to co-pack cannabis products to enter the cannabis market fast. Whether you're already in the market and looking to focus your resources on formulation, or a cannabis store or cannabis brand looking to bring new products to the Canadian cannabis market, we can help.
How Co-Packing Works
Co-packing is an agreement that allows us to handle the packaging, labeling, and distribution of cannabis products. This allows licensed producers and brands to handle all the filling, capping, and labeling processes for other businesses, so those businesses can focus on production, product formulation, and value.
At 6Pak Solutions, we work with cannabis businesses to help ensure that brands have the support needed from product formulation to finding the right place on the shelf. Through our trilateral partnership with NaturalSci Regulatory Consulting (NSRC) and Hempsana Holdings Ltd, we offer more than just co-packing. Brands can get additional support with regulatory paperwork and licensing such as the Notice of New Products which allows for new formulations and products to enter the market. In addition, cannabis brands can get additional assistance with manufacturing and extraction through Hempsana Holdings, in order to prepare quality formulations for 6Pak's co-packing services.
Why choose co-packing?
There are many reasons cannabis brands might opt for co-packing solutions rather than fully committing to production, filling, packaging, and distribution in house.
Cost savings in production

When it comes to cannabis, it's a costly industry that requires optimization across the supply chain. With 6Pak Solutions, instead of establishing a packaging unit for your vapes, capsules, bottles and balms, you can save labour costs and manage your team's time better.
Save on production equipment

Filling and packaging equipment can be expensive and requires training and expertise to manage effectively and create a streamlined operation. 6Pak Solutions is the packaging arm of ATG Pharma, top-of-the-line cannabis equipment manufacturers, so our operators are uniquely familiar with the best equipment on the market and using it effectively. Instead of investing in technology and the know-how to use it, partner with 6Pak and focus on product formulations and brand awareness instead.





Meeting demand

As the cannabis industry demand ebbs and flows, cannabis brands need to be able to increase or decrease production to meet demand effectively. If your products are gaining traction and high in demand, don't leave your clientele hanging. 6Pak Solutions ensures production never wanes and can meet the filling and packaging requirements no matter the market status.





Specialized focus

Focus on your competitive advantage and product formulations instead of the ins and outs required of filling, capping, packaging, and distribution of your products. Instead of spreading your company and team thin across all the supply chain to ensure your products get into market, utilize your resources where it matters most – quality products that the cannabis market craves.
Contact 6Pak today to learn more about whether co-packing is the solution you need and how we can help you optimize your production process.